Holly Merry has been writing for as long as she can remember. Some of her happiest memories are entertaining her family with stories that she wrote. Holly adores penning fantasy and historical fiction, short stories, and poetry.
Most of Holly's inspiration comes from the heritage and countryside of North Wales, where she lives. She has won numerous writing competitions, including the Bridport Children's Prize and local library competitions. She is a member of three writing groups and has studied writing courses with Masterclass and FutureLearn.
Her first published novel, 'King of the House Elves,' is an epic fantasy inspired by Celtic myths.
Aira the brownie servant girl is more accustomed to wielding a duster than a sword. Yet her father has a vision of her slaying the monstrous Kraken that has seized Velmoran; the coastal homeland of the brownies.
Aira and her fellow brownies live a broken existence since Velmoran was lost, cursed to do chores for humans in order to survive. Aira longs for a life of peace and freedom for her kind. A chance meeting with Boroden, the charismatic new brownie king who shares Aira's dreams, changes her life forever.

Boroden discovers a new homeland for the brownies and Aira travels with him to the Seelie Court to attain the blessing of the powerful sídhe. What she hears there shatters her expectations and sets the brownies on a perilous quest from which only Aira can save them. Will the brownies ever find a home for themselves?
Interested in reading more?
We are very pleased to have Holly be a part of All Goddess Inc. When asked what goddess qualities she shares with the world, here is what she had to say,
---
"For me, being a goddess means being true to oneself, and having the confidence to develop the specific skills that make one's heart sing.."

— Holly Merry, Author
---
"For me, being a goddess means being true to oneself, and having the confidence to develop the specific skills that make one's heart sing. I'm reminded of the Classical and Norse goddesses; each of whom had a specific skill set which, when used in conjunction with the talents of other gods and goddesses, made the world whole.
I feel that as a creative 'goddess' I can achieve this by forming links with other writers and artists, sharing skills that help both myself and other creative individuals develop. For example, my fantasy novel 'King of the House Elves' was produced with the help of a wonderful group of female authors and artists.
Līga Kļaviņa from Latvia and Libertad Delgado from Spain did an incredible job visualizing the world of my story for the book cover. Amelie Woods, an American creative writing student, provided an insightful and encouraging commentary as she read through and edited my draft. Bobbie Salvador, an author living in France, gave me valuable writing style tips and introduced me to the prestigious Cross Timbers novel workshop.
I love how the finished novel reflects the collaboration of different female creatives across the globe – all facilitated by today's online culture."
"During difficult times, such as these last few years with the pandemic, I relied heavily on writing and art to give me a sense of stability. I was grateful to be able to control the fantasy worlds I created, even if events in the outside world were chaotic."
"Writing and artwork are important to me because they give me an outlet for my lively imagination. They provide me with a sense of purpose as I work to improve my writing and watercolor art. Sharing my artwork and writing with others online, and seeing what they have created, gives me endless joy. During difficult times, such as these last few pandemic years, I relied heavily on writing and art to give me a sense of stability. I was grateful to be able to control the fantasy worlds I created, even if events in the outside world were chaotic. I enjoyed the freedom of visiting enchanting places and meeting amazing characters in my imagination. It provided a perfect escape from the restrictions to traveling and meeting friends that the lock downs brought."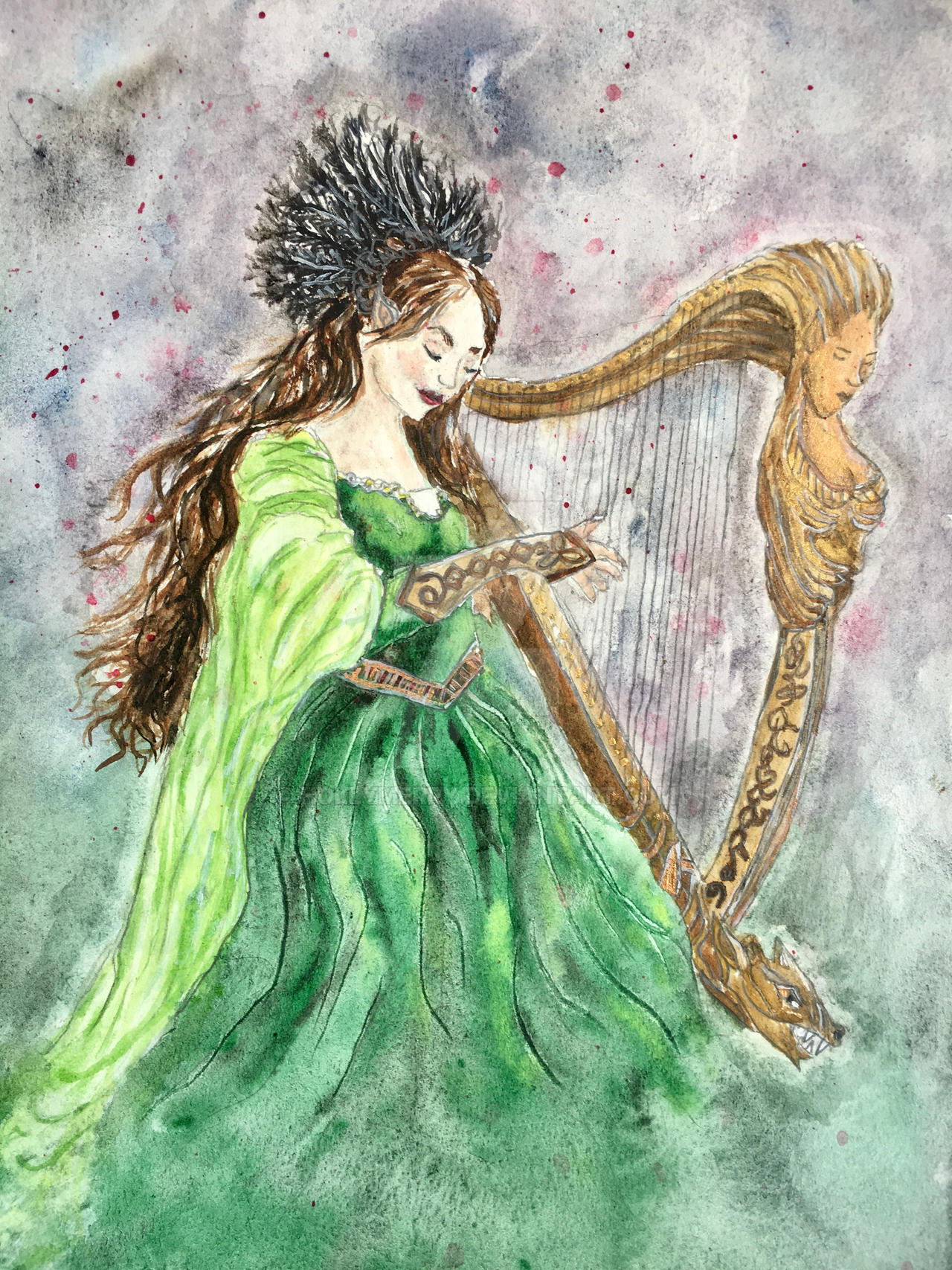 The 'Goddesses' of King of the House Elves
My epic fantasy novel King of the House Elves features several prominent female characters. All of my writing recognizes that women can fulfill many roles and functions, from the mundane to the extraordinary, as they do in everyday life.
A prime example of this is Aira, the heroine of King of the House Elves. As brownie, or small type of House Elf, Aira first appears doing housework to help humans, as brownies do in Scottish folklore. However, Aira is far more than a servant girl. Fired by her swordsmith father's tales of valiant deeds when brownies lived in their kingdom, Aira courageously wants to claim her destiny.
As the story unfolds, it is revealed that she is descended from one of the sídhe – the highest of the elven races, and uniquely fated to be the one to save her people by defeating the Kraken that seized their coastal homeland. By the end of the trilogy, Aira leads her people in the battle against the Kraken and finds an ingenious solution to allow the brownies to reclaim their homeland. Aira is deeply loyal, courageous, and caring, sticking by her clan and doing everything in her power to help them.
On their quest, she not only performs tasks like cooking and using her skills as a healer, but saves them from many scrapes by using her ingenuity, magical abilities, and sometimes sheer determination and staying power. In contrast, Boroden, the romantic lead, is a gentler soul with insecurities that arose because as a child he, his mother, and brother were kept semi-prisoners because of their werewolf curse. Boroden's father does not consider him fit to rule because of his curse.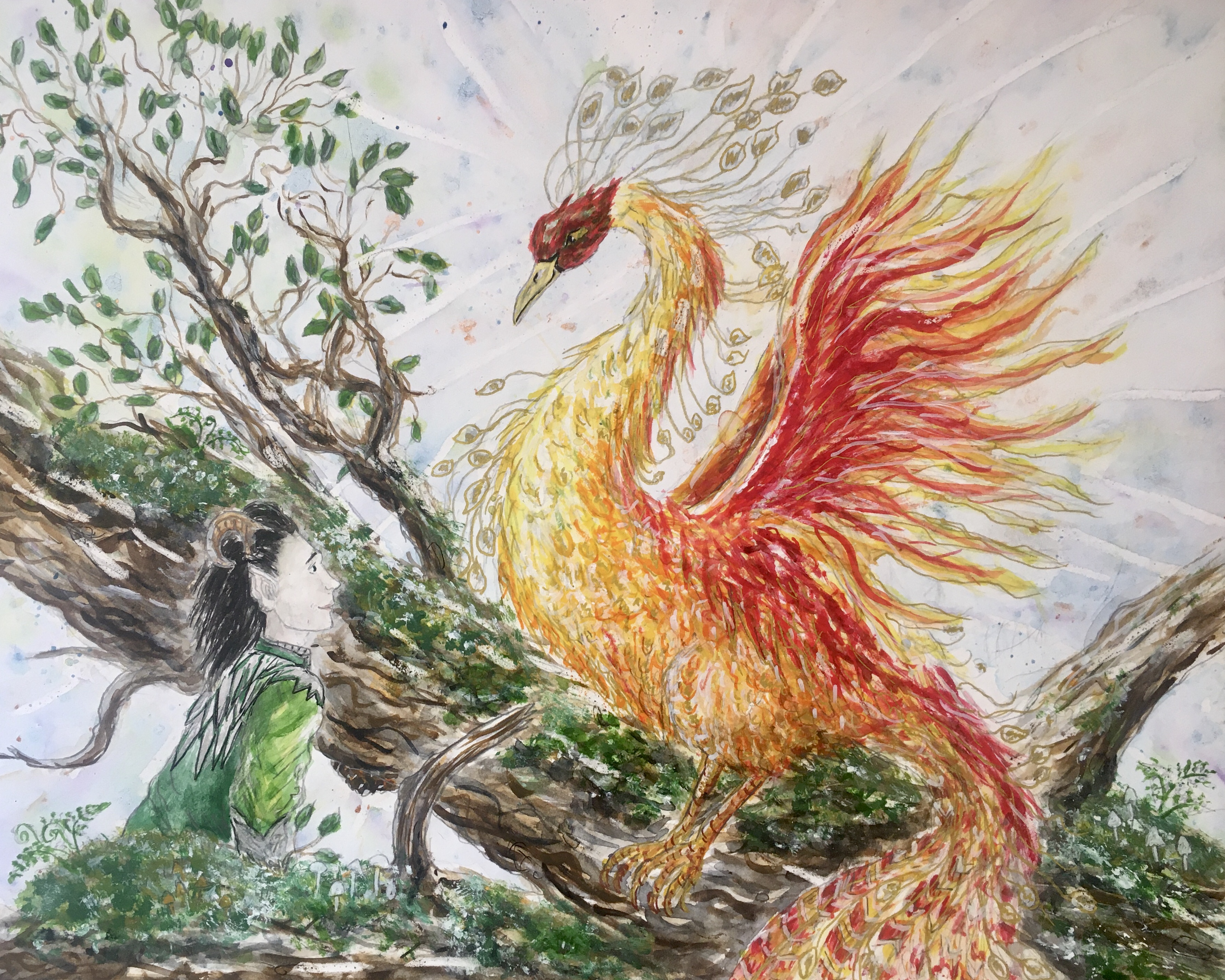 With Aira's help, he overcomes these obstacles and grows to be a respected king of his people. I wanted their relationship to be more a meeting of equals than the Cinderella story of a king and humble swordsmith's daughter, which it might otherwise have been. I decided to make the villain of the series, Krysila the Kraken, female. A sorceress of the sea, Krysila is intelligent but cunning and greedy. One of the ways she achieves her goals is by infiltrating the clan of brownies, or the court of the sídhe, by donning the skins of one of her victims, which she carries on her tentacles in a macabre wardrobe. One of the most fun characters to write about was the anti-heroine Leanan Sídhe. In Celtic folklore, this elfin goddess of inspiration has an ambivalent role.
Although she inspires creative works of great beauty, she is vampire-like, feeding off the life force of those who fall under her thrall. In my novel, Leanan Sídhe dances between good and evil, sometimes helping the brownies, at other times hindering them. I drew on a variety of sources for her portrayal – traditional Irish folklore, Keats's La Belle Dame Sans Merci, and evil queens featuring in Narnia, The Snow Queen, and Tam Lin. I enjoyed exploring older faerie folklore where fairies had a darker side, despite their beguiling appearance. Faeries in these tales were known to curse humans or to lure them away never to return home.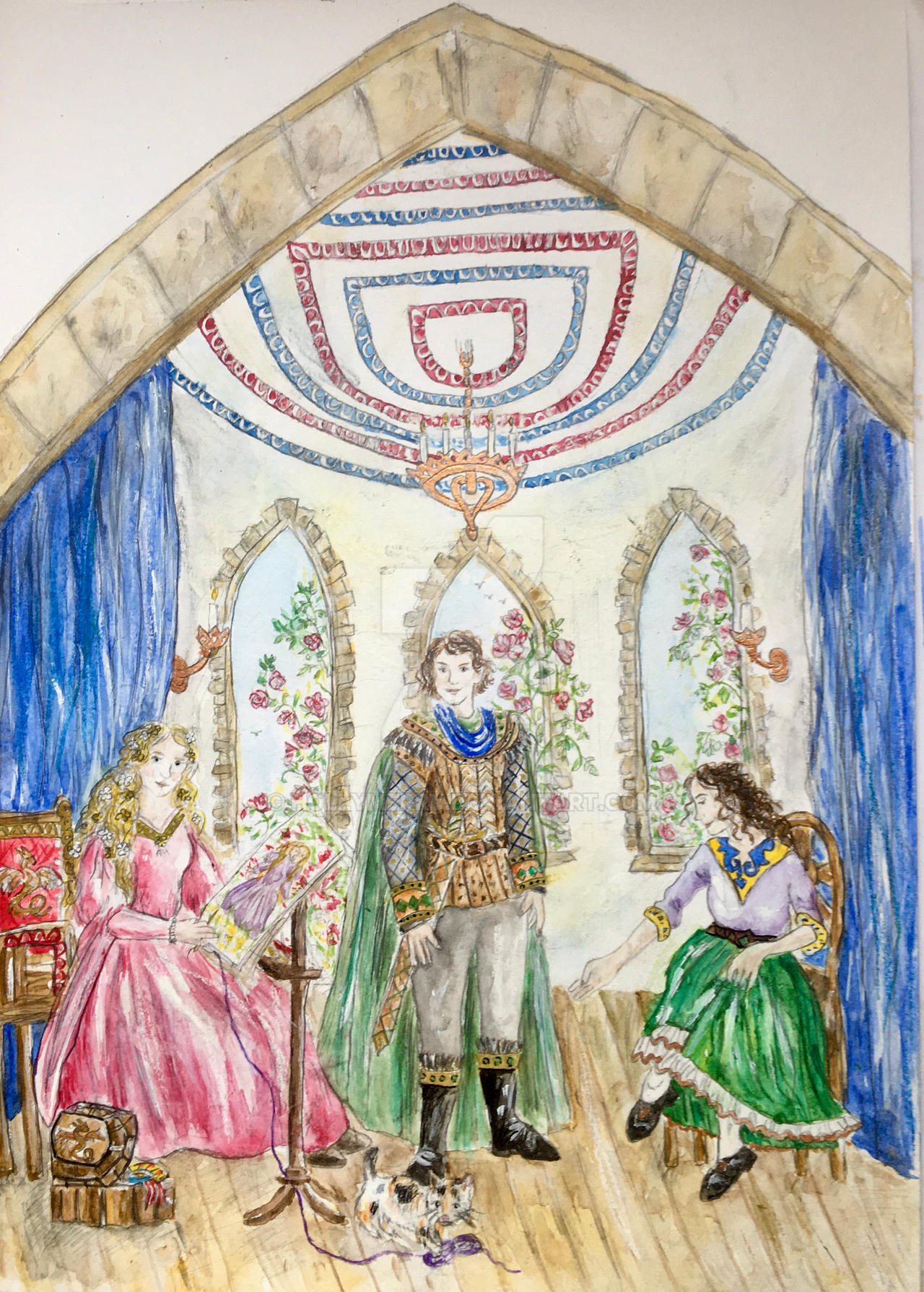 Several other powerful female figures from Celtic folklore appear in the novel. Cailleach Bheur, the crone goddess of winter, agrees to help after Aira's home is destroyed and she wanders the wildlands looking for another human homestead to work at. Fúamnach, a cunning and intelligent sídhe queen, also features briefly as a friend to the brownies.
Other prominent female characters include Gretchen, Aira's stepmother. Like Aira, Gretchen helps humans by secretly doing chores in their houses at night. A far cry from the evil stepmothers of fairytales, Gretchen provides a kindly guiding influence that grounds her adventurous stepdaughter. I enjoyed portraying Gretchen as a stalwart brownie who, like Aira, keeps on going despite the difficulties life throws in her path.
Princess Myfanwy, the sugar plum fairy princess, is in many ways a picture-book fairy with her gossamer wings and love of finery. However, I wanted to include an element at odds with this stereotype to show how girls can be both pretty and strong. Myfanwy wants to train as a warrioress with her war hammer and defies the rule that only a male heir can inherit the throne. Not surprisingly, she becomes friends with the equally courageous Aira. – Holly Merry